Local Information:
Nearest Petrol Station?
---
W Bone - The Garage Ayr Road, St John's Town of Dairy, Castle Douglas, Kirkcudbright DG7 3SW 01644 430208 Monday 8am–6pm Tuesday 8am–6pm Wednesday 8am–6pm Thursday 8am–6pm Friday 8am–6pm Saturday 8am–6pm Sunday Closed The garage in Dalry sell petrol and diesel, services and repairs, MOT's, tyres and batteries. Their kiosk also sell sweets, refreshments and The National Lottery.
---
Nearest Store?
---
G&M Newton (General Store) 17 Main St, St John's Town of Dalry, Castle Douglas DG7 3UP 01644 430225 Located in the centre of St Johns Town of Dalry, Newton's shop is the hub of the village supplying a varied selection of supplies. Pack lunches and take away food is also available as well as daily papers and magazines. Why not contact Newton's shop and pre order your groceries prior to arriving at Cloud Cuckoo Lodge for your holiday. The store offers cycle hire and is your source for local fishing permits. Hours: Monday 7am–6pm Tuesday 7am–6pm Wednesday 7am–6pm Thursday 9am–6pm Friday 7am–6pm Saturday 7am–6pm Sunday 8:30am–1:30pm, 2:30–4:30pm
---
South West Coastal 300
---
The South West Coastal 300 route is a stunning drive of just over 300 Miles. Much of the route follows the many miles of breathtaking scenery, enchanting coastlines, glens, forests and lochs. The SWC300 route also takes in Scotland`s highest village – Wanlockhead which is in Dumfries & Galloway. Discover your SWC300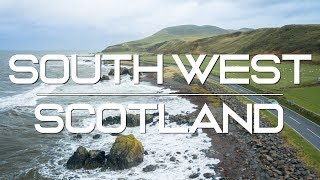 As the South West Coastal 300 is roughly circular, and as Cloud Cuckoo Lodge is situated almost exactly in the centre of the route, you can start wherever you please. Explore the route at Visit South West Scotland . Download TomTom and Garmin route maps from Motorcycle Scotland.
---
Local Pub?
---
The Clachan Inn
8-10 Main Street St John's Town of Dalry Castle Douglas DG7 3UW 01644 430241 The Clachan Inn is an award-winning pub situated in the heart of an area of outstanding natural beauty and offers the best in food and drink. After your day out enjoy a fine selection of real ales, craft beer, wine and spirits before dining in a relaxed and family friendly environment. All the food on the extensive menu is freshly made from, quality, locally sourced produce. The Clachan inn has been featured consecutively for many years in CAMRA's good beer guide, as well as recently winning CAMRA stewartry pub of the year 2018.
---
The Southern Upland Way
---
The Southern Upland Way is Britain's first official coast to coast long distance footpath. It runs 212 miles (340 km) from Portpatrick on the south west coast of Scotland to Cockburnspath on the eastern seaboard. It offers superb and varied walking country, still undiscovered by many enthusiasts.
---
The Galloway Red Kite Trail
---
The Galloway Red Kite Trail is an exciting nature watching opportunity to view spectacular red kites in lovely scenery, situated around the beautiful Loch Ken.
---
Dark Skies Park
---
The UK's first Dark Sky Park. Galloway Forest Park in southwest Scotland spans 777 km2 of forested glens, lochs and some of the highest hills in southern Scotland. Here, there are few buildings and even less light pollution. That's why the International Dark Sky Association chose it to be the very first national park in the UK to be honoured with Dark Sky Park status. There are only two other such parks in the whole of Europe. ---
---